TZ Coastal Monitoring and WWF in Galapagos Islands
With the aim of protecting the maritime space that surrounds the Galapagos Islands from the dangers posed by illegal traffic, fishing and anchoring. The WWF joined forces with local authorities to preserve this unique ecosystem.
The main objective was to monitor all traffic within the delimited area.
The TZ Coastal Monitoring technology met this need and also offered other functions such as the Record and Replay module, alarms and video recording.
As equipment for this project, radars, AIS receivers and cameras were installed. All directly connected to TZ Coastal Monitoring. The TIMEZERO team also provided technical support to ensure the configuration and integration of the tools and face-to-face training.
The system consists of radars, AIS receivers and cameras installed in the main ports of the Galapagos Islands: Puerto Ayora, Puerto Baquerizo Moreno and Puerto Villamil. Each port has two control centers, which are equipped with a computer and TZ Coastal Monitoring software. In addition, the centers are equipped with a battery system to protect them against power outages.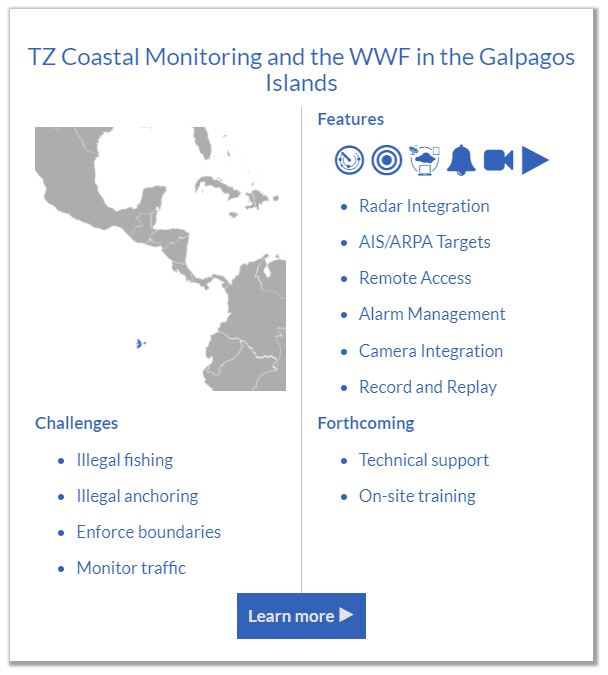 Radar
Furuno DRS25A. This is a maritime X-Band radar outputting 25kw through a 6ft antenna. The radar is operating in Dual Range mode and directly connected to the TZ Coastal Monitoring.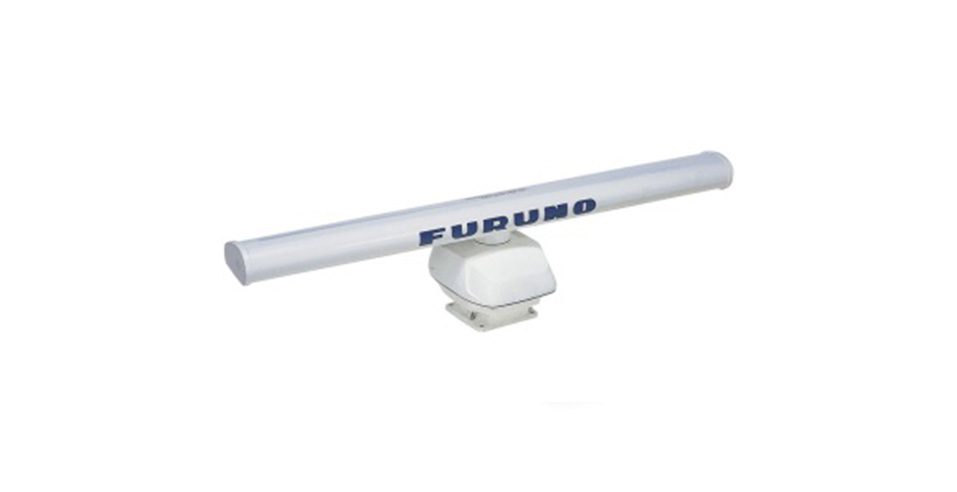 AIS
Furuno AIS Receiver FA30. Any boat in range equipped with an AIS transmitter will be detected, and its information send to the TZ Coastal Monitoring via the Ethernet network. AIS repeaters installed in various location of the islands allows extended coverage.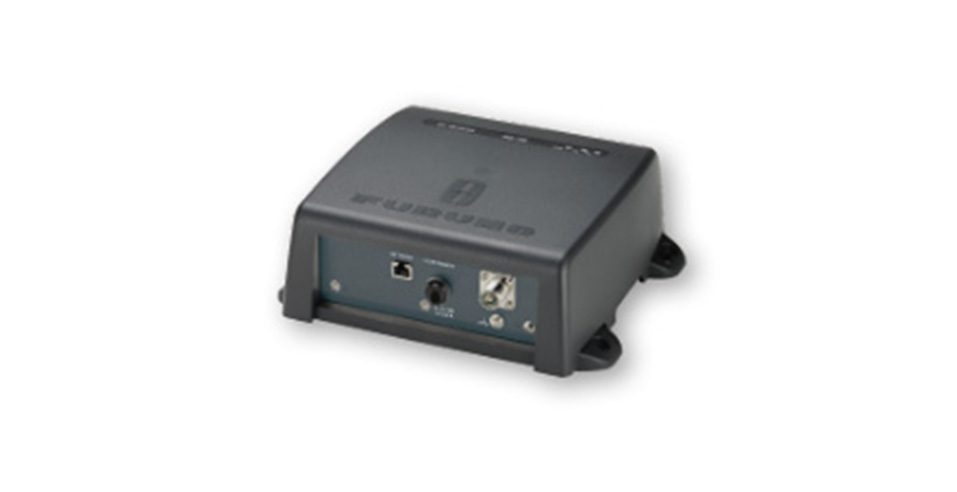 Camera
AXIS Q6035-E Pan Tilt Zoom (PTZ) Camera. These cameras are high resolution capable of zooming up to 20 times on any target. The camera can be controlled through the TZ Coastal Monitoring Software or the dedicated AXIS Joystick.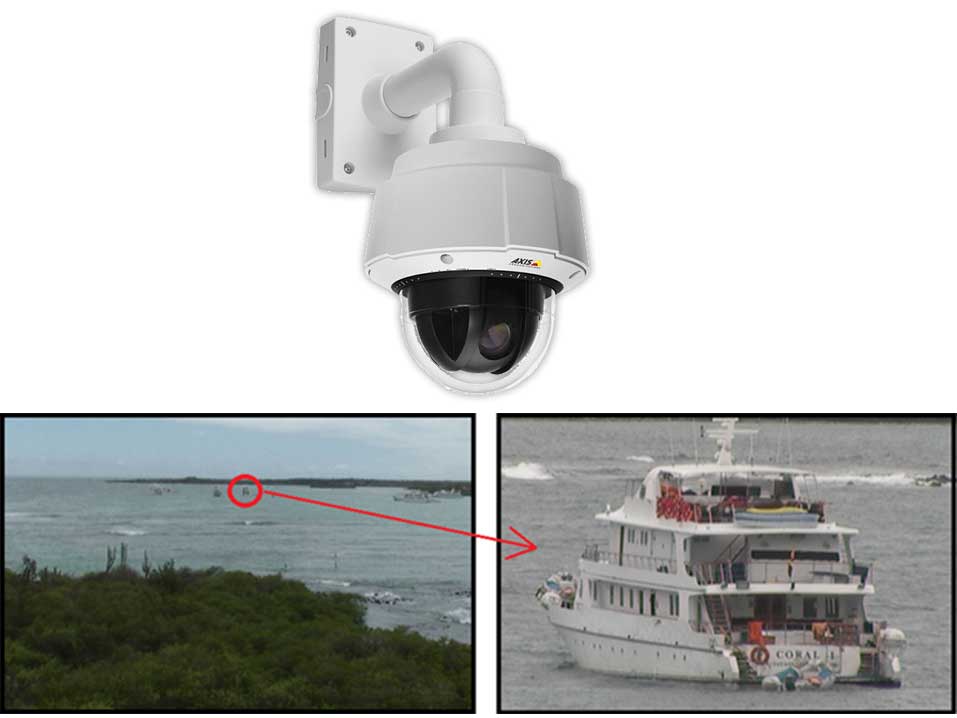 What is TZ Coastal Monitoring
TZ Coastal Monitoring is the first true turnkey solution for Maritime Surveillance. TZ Coastal Monitoring is a product of Time Zero which develops full marine navigation software solution for recreational sailing and motor boat users or for professional navigation.
Cay Electronics is an Authorised Coastal Monitoring Partner. Only Authorized Partners can deliver TZ Coastal Monitoring as a maritime surveillance solution designed to meet our customer's specific current and future needs. As TZ Coastal Monitoring Authorized partners Cay Electronics are experts in VTS installation, design and implementation.